"
"It's important that we strive to make the community a better place, and we're going to do everything we can to return the support that Philadelphia has given us over the years." – Yale Steingard, President, Velocity Boiler Works
Featured Products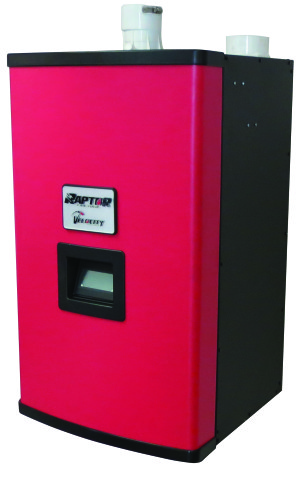 Raptor
The stainless steel, gas-fired Raptor is our first fire tube design for natural or LP gas offering superior efficiency and performance with a 95% AFUE. The boiler is available in five sizes – 85, 110, 155, 205, and 270 MBH.  A 155-MBH combi model is also available featuring a thermostatic mixing valve and brazed plate heat exchanger. The Raptor and Raptor Combi offer home heating and optional domestic hot water built on world-class engineering.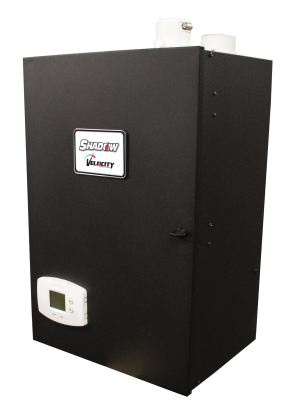 Shadow
To meet demand for a smaller, lighter, high-efficiency, stainless steel condensing boiler that can be installed quickly and used immediately, we designed the Shadow. The wall-mounted Shadow is a gas-fired, condensing boiler that pairs high efficiency with impressive ease of installation and operation.
Latest News
We recently held a hands-on training session for UGI HVAC at Velocity Boiler Works. Check out the photos below. Training sessions for your company can be scheduled at one of our locations by contacting us.
More News
Contractor Spotlight
Barry Cossette of Parkstone Plumbing and Heating recently installed a residential Phantom with a Combi kit in Malden, Massachusetts, replacing an old atmospheric gas boiler and water heater. The result is beautiful and efficient – a single boiler easily doing … Read more →
More Contractors