"
"It's important that we strive to make the community a better place, and we're going to do everything we can to return the support that Philadelphia has given us over the years." – Yale Steingard, President, Velocity Boiler Works
Featured Products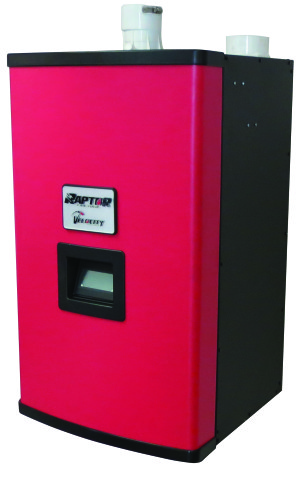 Raptor
The stainless steel, gas-fired Raptor is our first fire tube design for natural or LP gas offering superior efficiency and performance with a 95% AFUE. The boiler is available in five sizes – 85, 110, 155, 205, and 270 MBH.  A 155-MBH combi model is also available featuring a thermostatic mixing valve and brazed plate heat exchanger. The Raptor and Raptor Combi offer home heating and optional domestic hot water built on world-class engineering.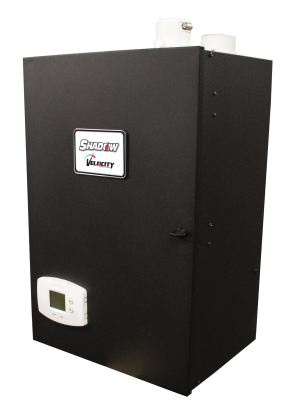 Shadow
To meet demand for a smaller, lighter, high-efficiency, stainless steel condensing boiler that can be installed quickly and used immediately, we designed the Shadow. The wall-mounted Shadow is a gas-fired, condensing boiler that pairs high efficiency with impressive ease of installation and operation.
Latest News
Velocity Boiler Works' two vans work as hard as any employee – they're on the road for deliveries, training days, wholesaler counter days and much more. It's no wonder we consider them a valued part of our team. Did you … Read more →
More News
Contractor Spotlight
Contractor: Parente's Oil Service Region: Coventry, Rhode Island Parente's Oil Service, a third-generation family business in Rhode Island, recently replaced a large cast-iron boiler with two new FW-4 boilers at a 16-unit apartment building in Coventry, Rhode Island.   
More Contractors