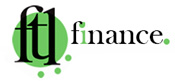 Velocity Boiler Works products have been pre-approved by FTL Finance for all of your boiler and equipment needs. FTL Finance offers installment loans between $1,000 and $35,000 for Heating/Cooling equipment and installation. Loan terms are between 36 and 84 months with interest rates as low as 9.95%.
For more information please call FTL Finance at 800.981.9032.
For contractors wanting to offer financing, please visit www.ftlfinance.com to register.